VIDAN Duradek
Vinyl Deck and Roof Deck Waterproofing Solutions that WORK
VIDAN Duradek is your local installer of reliable, long-lasting, low maintenance solutions using the time-proven Duradek™ system for waterproofing flat roof decks and balconies.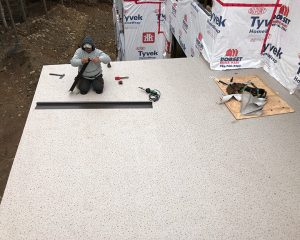 Duradek™, the original vinyl decking provides a single product solution for long-lasting waterproof protection. With an industry leading warranty that gives real protection to the homeowner, Duradek™ is only installed by trained and authorized installers. It's an attractive, low-maintenance deck surface in a range of patterns and colors for long-lasting protection from the elements and the perfect solution for elevated decks to provide a dry area below or for flat roof decks over living space.
What happens when you call VIDAN Duradek:
When you call VIDAN Duradek for an estimate, you'll be dealing directly with the owner. As contractor professionals, we've been dealing with projects for years and we don't have an answering machine — so when you call, it will be the owner of the company who answers. We don't treat customers like numbers in a waiting line, but as homeowners like ourselves, so you can be sure we want to provide the best services possible. Please contact us today!
We offer the best quality and service at the BEST PRICE!
Our price guarantee —We're so sure we can offer you the best value in roofing, using the best materials and the best workmanship, we'll beat any written quotation you have from another installer offering the same materials and details. Try us!
Call for a FREE estimate: 905.269.7663
Show us your lowest quotation and WE'LL BEAT THAT PRICE!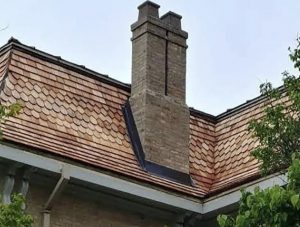 How's your roof?
VIDAN Roofing has been doing roofs of all kinds for over a decade! Now is a good time to make sure your roof is watertight and secure. We're experts in every kind of roofing: flat or pitched; ashpalt shingles or cedar shakes; membrane or metal! See our roofing website for complete information on roofing.
Call for a FREE estimate.
905.269.7663